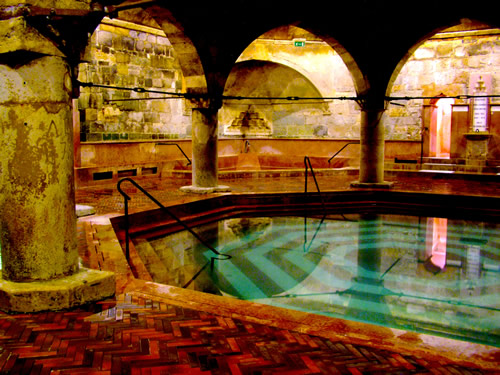 The thermal bath houses a must to do, when visiting Budapest is to soak, relax and rejuvenate in one or more, of the world's most famous baths, which possesses the most healing thermal water wells in the world!
Bath culture has been a part of Hungarian lives for centuries.
Officially winning the title of "Bath city" in 1934, Budapest is the only capital in the world where nearly one hundred thermal springs and twelve spas can be found and where Roman ruins and Turkish baths are still in use.
What makes Budapest even more special is that it is the only big city in the world that is so rich in medicinal water springs. Every day nearly 70 million litres of thermal water comes from the 118 natural sources and bored wells at 21-78°C.
People are also attracted to the baths because of their heritage, Gothic and Baroque styles and that they are amazingly rich in Art Nouveau architecture.
Baths we like include Széchenyi , Rudas and Gellért Baths. It is said that the thermal water of the Széchenyi and Rudas Baths raises the appetite and has aphrodisiac effects.
For a truly unique experience while in Budapest, check out Cinetrip, a dance partry with a difference!
WHAT TO TAKE WITH YOU?
Swimming suit, flip flops/slippers, towel, shower gel, Huf (money)
WHICH SEASON IS THE BEST FOR VISITING THE BATHS?
Every season! The Széchenyi is the most interesting bath in winter time, with men playing chess in the steaming pool. And it is open until 10 p.m!
Make sure your devote at least two hours in the bath to fully exploit the relaxing benefits of the baths, saunas, steam rooms and massages!
If you've never been to a bath before, just follow what the local regulars do!
HOW MUCH DOES IT COST?
A general admission ticket will vary depending on which bath you go to and on which day. You can expect to pay between 2,000 – 4,000 Huf (7 -14 Euro).